• #knowyoursoapmaker • BeekeepingLife • Goat Milk Soap • Raw Honey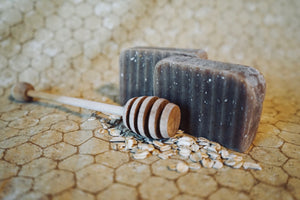 So thrilled that you found our new store!!
We know that navigating your way through choosing products for you and your family can be daunting!  We try to simplify the process by only using natural products, essential oils and fragrances that are Phthalate free and safe for you!  
At Milk & Honey Meadows we handcraft all our cold-processed soap with fresh raw goat milk from our herd of La Mancha Goats, and we add honey from our beehives. We then mix in a variety of oils that blend together to make a delightfully moisturizing bar of soap.